Do you have multiple retirement accounts?
Keep track of your financial future by consolidating them into your BPAS plan. Having your account under one roof not only makes it easier to manage, it helps you see your full financial picture in one snapshot. An easy-to-follow rollover process with access to a specialist along the way.
Why consolidate?
Easy: A more holistic view of your retirement readiness with access to our online calculators and other resources to support your retirement goals.
Convenient: One website. One statement. Monitor old retirement plan savings as part of your whole retirement picture.
Flexibility: Flexible access to your money from a single account if you are near retirement.
Peace of mind: Fewer accounts to manage and better control of your financial future. Reduce the risk of retrieving your money as those accounts age and you lose touch with prior employers.
If you have any questions about consolidating your accounts, send us a secure message.
---
Which Accounts Can I Consolidate?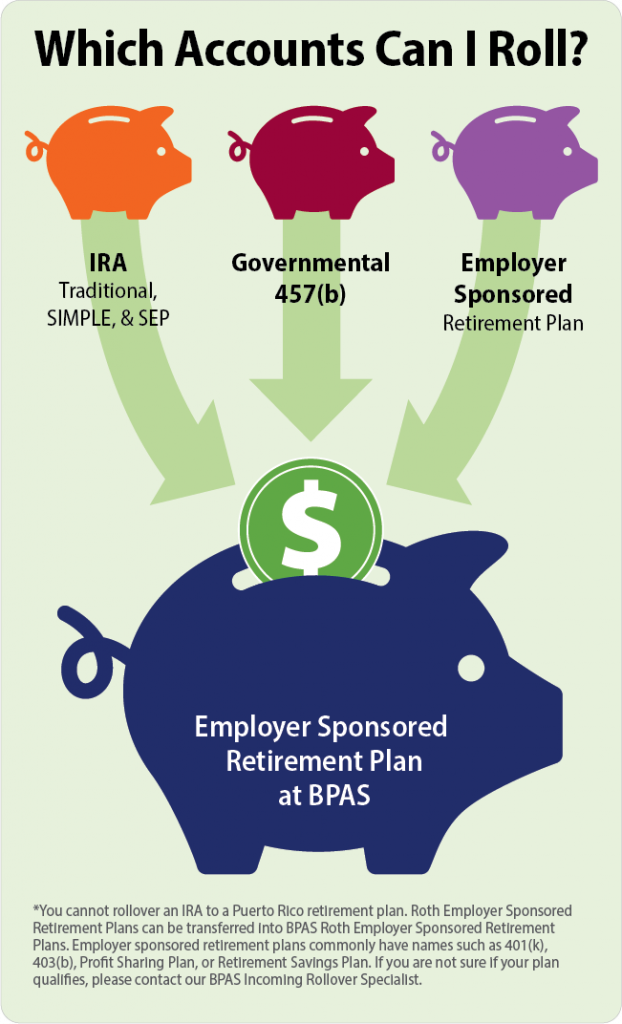 Get Started
Want to learn more?
Questions?
Contact an Incoming Rollover Specialist at 866-401-5272 Ext. 35007, or: